Registration schedule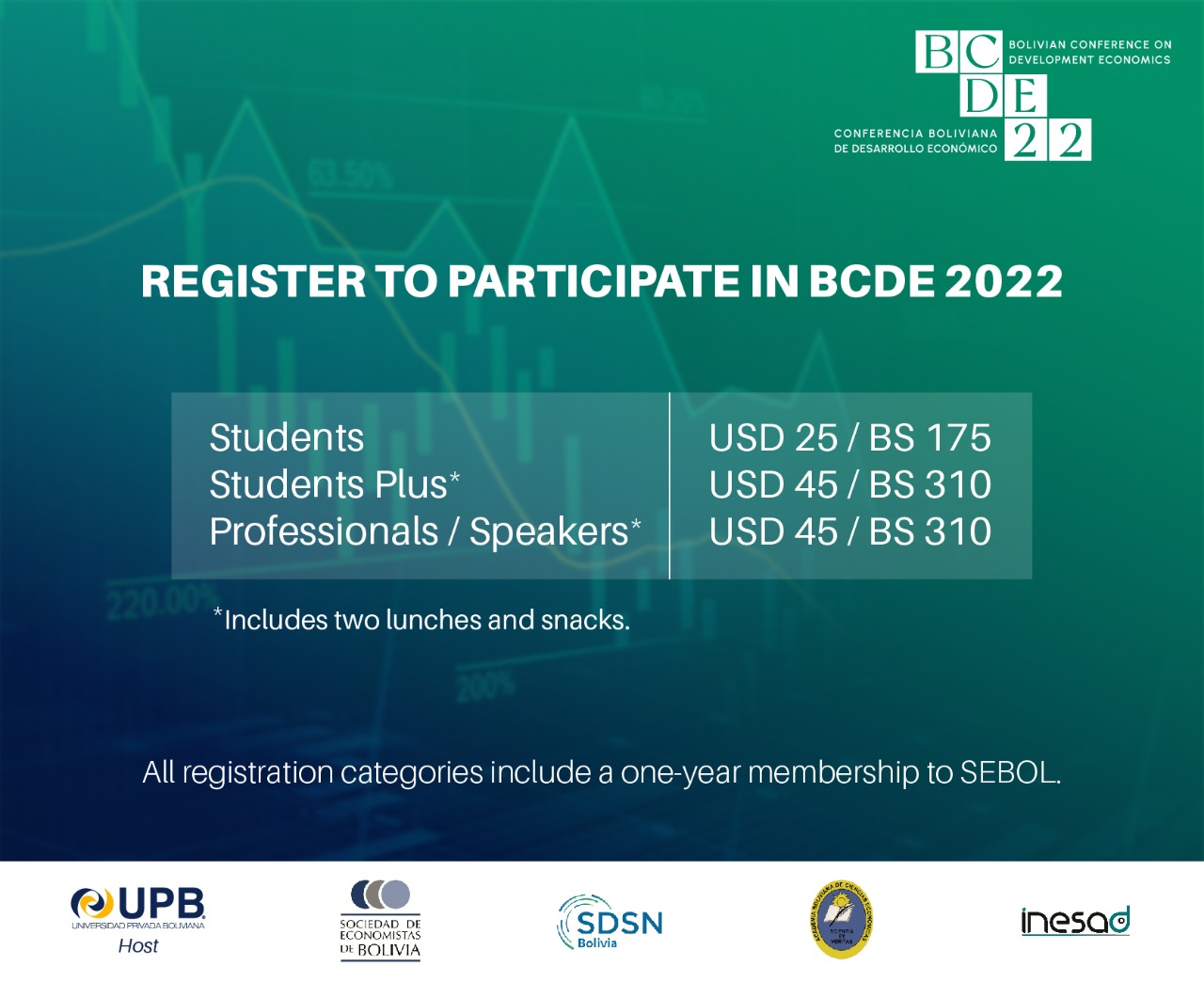 Payment options
QR Code

This is the fastest and most secure method to register. Sign up online through our web application:

Payments are verified automatically and you will receive inmediate notification of you registration status. You need a Bolivian bank account that supports QR code payments
---
Direct Deposit

If you want to pay the old fashioned way and have a Bolivian bank account please pay your registration fee to:

Banco BISA: Sociedad de Economistas de Bolivia

Acct Number (in Dollars): 257-504-5017

NIT: 186158020

Please send the voucher to joaquinmorales@upb.edu
---
Paypal

Make a family and friends tranfer using the following link:

https://www.paypal.me/SEBOLBCDE

Please send the voucher to joaquinmorales@upb.edu
What is included in the registration?
All registrations include one-year membership to SEBOL, conference material, access to plenary sessions, parallel sessions and farewell cocktail.

Professional registration have complementary welcome cocktail, lunch and coffee break service during the conference.

Participation certificates will be granted to all registered participants.
Questions
If you have questions about which registration option is right for you, please contact Mariana Pérez (marianaperez@upb.edu).