UPB's Free Bus Service
UPB Buses will be depart 30 minutes before a session, from Plaza Humboldt to Campus UPB, and 10 minutes after a session from Campus UPB to Plaza Humboldt. Staff will carry a BCDE sign for easy recognition.

You can do your registration and get your BCDE's bracelet in the bus. Please let our staff know, she/he will do the registration. All cash payment must be done upon your arrival to Campus UPB.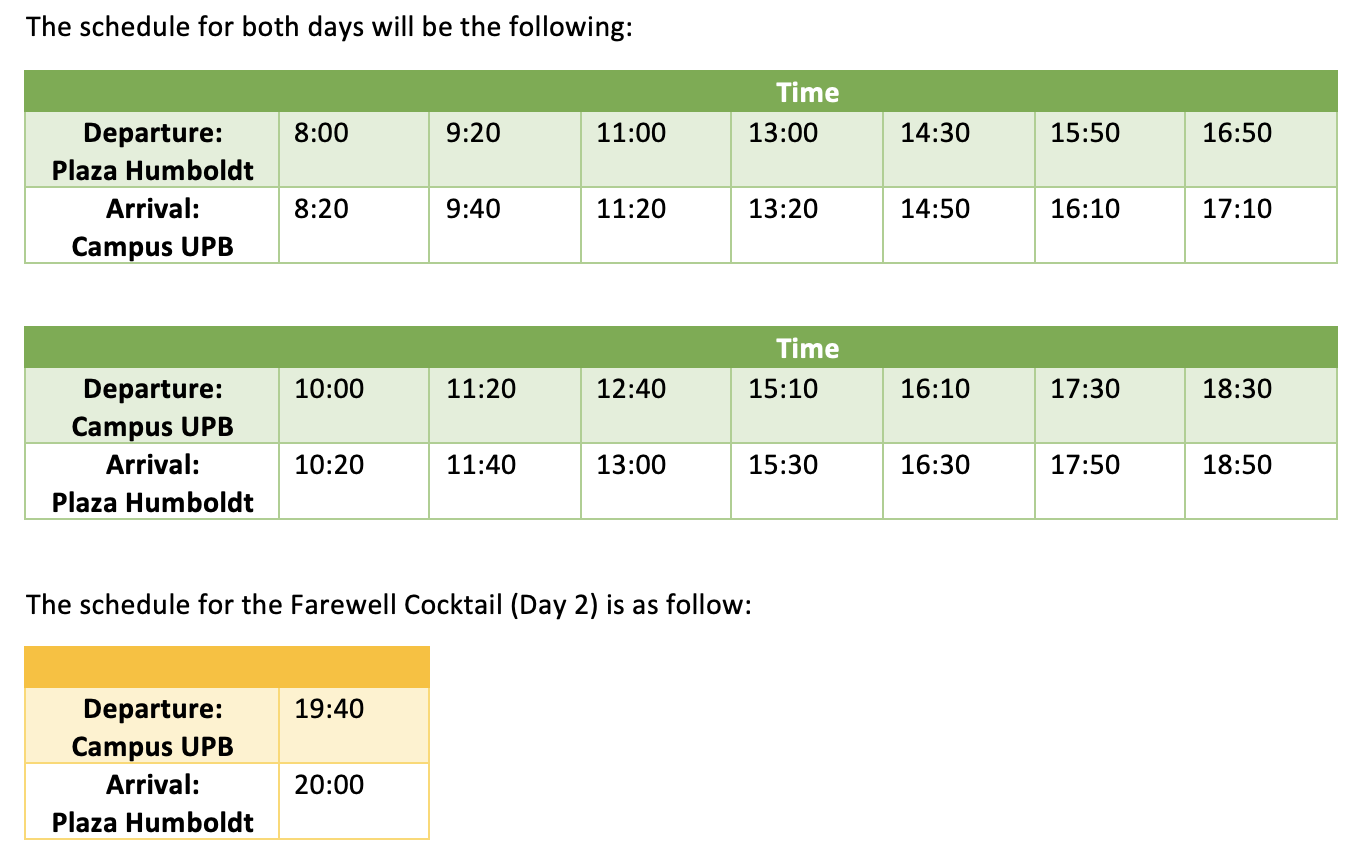 If you were not able to reach an UPB bus in the given schedule, you can get to Campus UPB by taking public transportations called minibus; you will find them with an UPB sign at Plaza Humboldt. The cost is of Bs. 2,5 per person. Also, you may take a taxi from Plaza Humboldt to Campus UPB, the cost will range from Bs. 40 – 50.