The 9th BCDE to be hosted by UPSA
We're very excited to announce that the 9th Bolivian Conference on Development Economics (BCDE9) will be hosted by Universidad Privada de Santa Cruz (UPSA), on November 29-30, 2018. The conference is jointly organized by the Sociedad de Economistas de Bolivia (SEBOL), Instituto de Estudios Avanzados para el Desarrollo (INESAD), Academia Boliviana de Ciencias Económicas (ABCE).
We are working on the logistics and contacting outstanding speakers, we hope you can join us in Santa Cruz.
Keynote Speaker
Ariel Kalil (Ph.D. University of Michigan) is a professor at the University of Chicago-Harris School of Public Policy. At Harris, she directs the Center for Human Potential and Public Policy and co-directs the Behavioral Insights and Parenting Lab. Ariel is a developmental psychologist who studies economic conditions, parenting, and child development. Her current research examines the historical evolution of income-based gaps in parenting behavior and children's cognitive and non-cognitive skills. She is leading a variety of field experiments designed to strengthen parental engagement and child development in low-income families using tools drawn from behavioral economics and neuroscience.
Important Information
Date: 29-30 of November.
Call for papers and sessions: TBA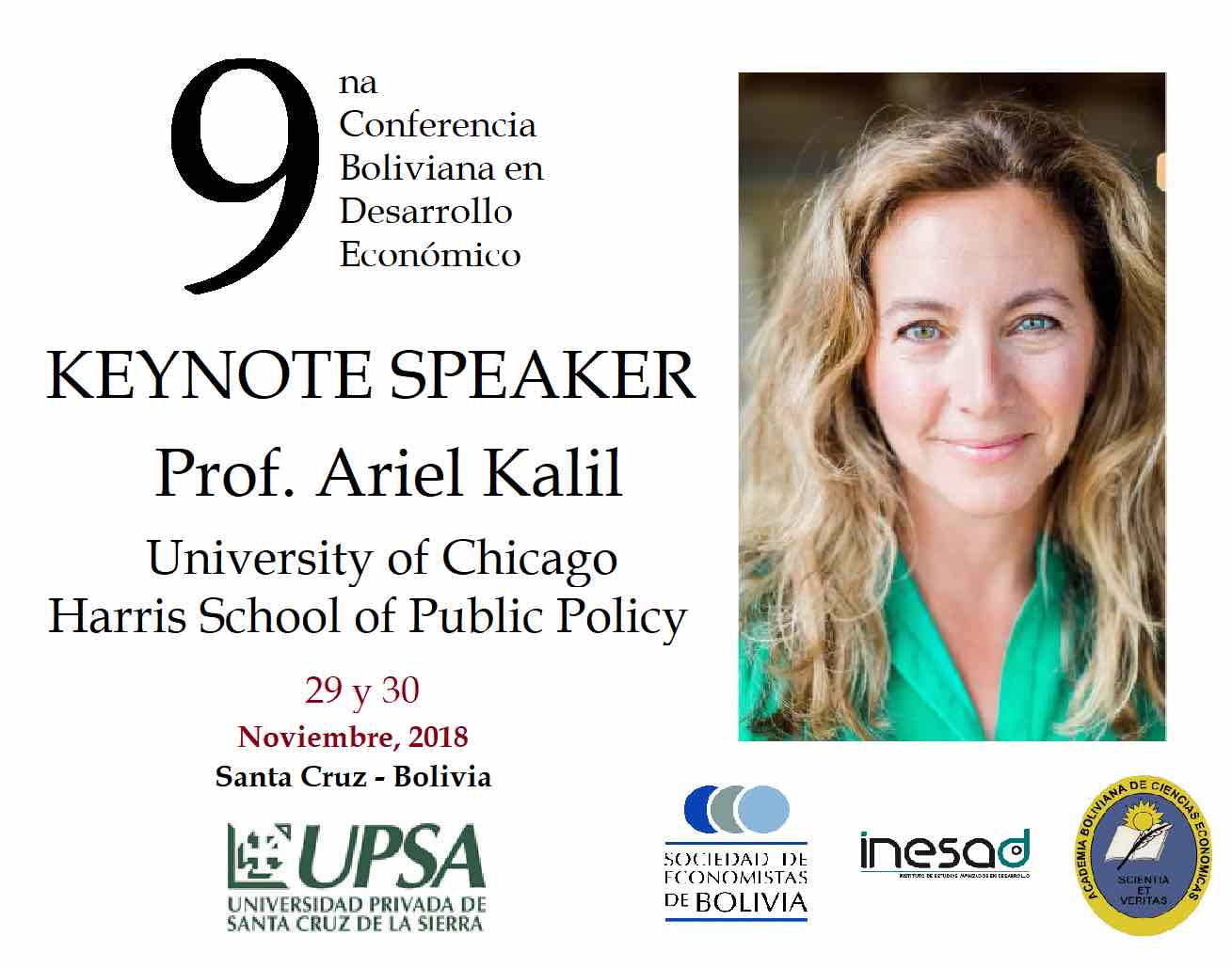 More details about speakers, BCDE9, and logistics will appear in subsequent posts, in the meantime like us on Facebook, follow on Twitter, or subcribe to our mailing list and RSS feed in order not to miss any important updates about the conference.